09 May

School for Inspiring Talents shortlisted for the TES Schools Awards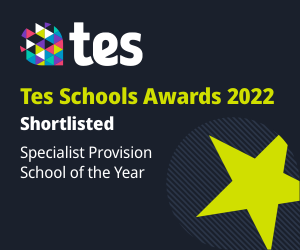 The most outstanding individuals and institutions in the education sector have been recognised in the shortlist for the Tes Schools Awards 2022, with Devon's School for Inspiring Talents announced as a finalist for the Specialist Provision of the Year award.
School for Inspiring Talents is an innovative independent therapeutic day school, supporting children aged 5-16 across two sites in Newton Abbot and Ashburton. Established in 2014 (part of the Life Chance Group), it helps transform the life chances of young people who have experienced childhood trauma and was the first school in the UK to be awarded the Trauma and Mental Health Informed Schools Award from TIS-UK. The school employs a team of 75 dedicated teaching, clinical, therapeutic and office staff, who support nearly 60 young people who have previously struggled in mainstream settings.
Hannah Moon, Lifechance CEO, said:
"To be a finalist in the Tes awards is a huge honour for a school that has only been teaching for 8 years! Despite the challenges brought by the pandemic to keep our school open, engaging and safe, 2021 was a fantastic year for us. I couldn't be prouder of what we have achieved as a close-knit team, with staff putting our students at the front, centre and heart of all we do. This nomination is recognition for the whole school of how far we have come and is a brilliant follow-up to the positive Ofsted feedback we received at the end of 2021."
The 2022 Tes Schools Awards bring together the best teachers and schools from all UK state and independent settings, including primary and secondary schools. The panel of expert awards judges include school leaders, inspectors and education researchers. The objectivity, professionalism and high standards of the Tes Schools Awards judges and the judging process has helped establish them as a well-respected achievement for any school chosen as a finalist or winner.
Jon Severs, Tes editor and chief judge of the Tes Schools Awards said:
"This year has seen an incredibly high standard of entries to the Tes Schools Awards. Every teacher and school who has been nominated should be incredibly proud – it's a fantastic achievement. We are looking forward to showcasing, as we do every year, just how vital our education professionals are to every facet of this country. Teachers, leaders and support staff have all played an enormous role as schools have battled with immense challenges over the last few years: this is our chance to say thank you for all that they do. After two years of virtual awards ceremonies, we are looking forward to celebrating our education heroes in person once again."
The category winners will be announced on Friday 17th June at a gala ceremony in London. To view the shortlist, visit tes.com/schools-awards