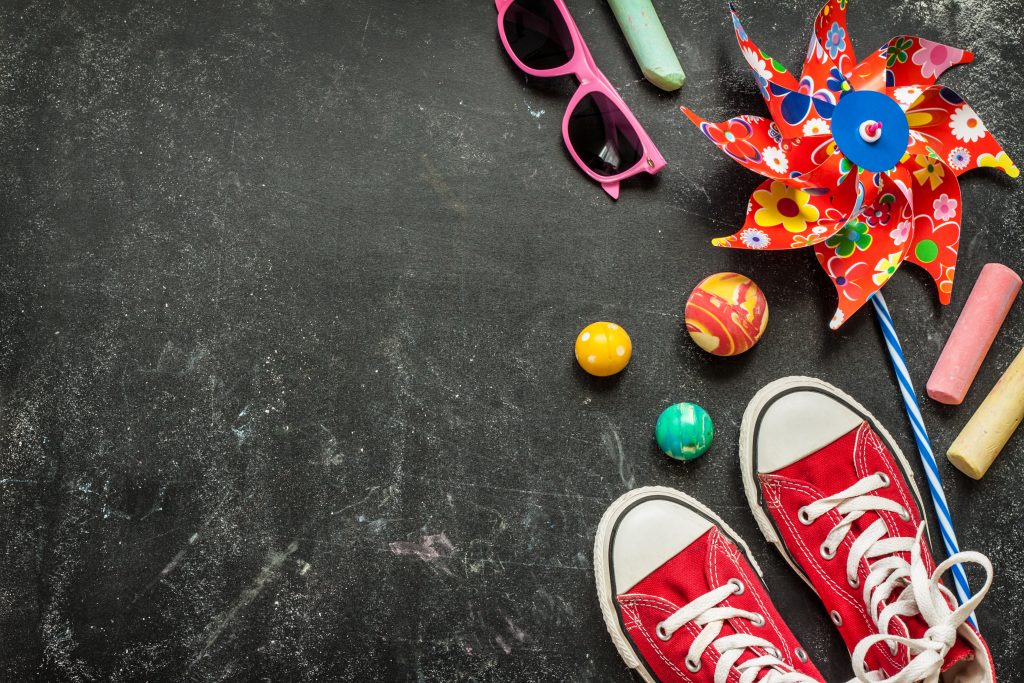 22 Jul

Summer Provisions in Devon

Here is a list of various activites, holiday camps, youth centres and support you can access during the summer break.

Download a copy of this information by clicking here.
---
Holiday Camps
Play Torbay – Free Summer Time Play Sessions
We have three Adventure Playgrounds .  3 Locations . Paignton, Torquay, Brixham.
Summer week includes: Pebble painting, windowsill gardening, making rainbow fruit kebabs, having a go on a water slide and free play. Booking is essential.
High 5 Activity Camps – Summer Holiday Camps
This summer be prepared for your children's imaginations to run wild as we travel the world for this year's epic & unforgettable High 5 summer holiday camps.
Our theme this summer is Around the World in 30 Days – and we'll be taking your little adventurers to a different continent every week throughout the holidays.
Starting on July 26, we'll be making memories for six glorious weeks, jam-packed with action, outdoor adventures and multi-sports activities.
Our weekly Around the World in summer holiday camps take place our sites across Plymouth & Devon: 
Stover School, Newton Abbot (26 July – 3 September)
Widey Court Primary School, Plymouth (26 July – 3 September)
Plymouth College (26 July – 3 September, Monday – Thursday)
Elburton Primary School, Plymouth (26 July – 3 September, Monday – Thursday)
Pomphlett Primary School, Plymstock (26 July – 27 August)
Mount Kelly Prep, Tavistock (17 August – 27 August) – Mini bus to Plymouth sites available weeks (26 July -13 August)
Camps run weekly from July 26 to September 3 | Bookings open May 24 | Start from £33
Achieve 4 All Holiday Camps
Don't let your children's holidays go to waste! Keep your children fit and healthy whilst having endless amounts of fun by enrolling them in one of our camps.
Achieve4All offers children the chance to learn, develop and achieve through our brilliant camps. We offer a range of sports and activities such as dodgeball, invasion games, street surfing, cricket, football, etc.
Achieve4All also offer specific camps for Cricket , Crafts and Football with our highly experienced and passionate coaches in those specific sports. We make sure fun is our main priority and with our highly qualified and professional staff we strive to deliver a high quality, fun, active day in a safe environment.
Sports and Football Camps running over the Summer Holidays on the following dates:
July – Mon 26, Tue 27 and Wed 28
August – Mon 2, Tue 3, Wed 4, Wed 11, Thur 12, Mon 16, Tue 17, Wed 18, Tue 24, Wed 25, Thur 26
September – Wed 1 and Thur 2
Time: 9-3.30pm all days
Tubers Academy – Holiday Club
Beat the Boredom at a Tubers Holiday Club! Looking for something to do in the school holidays? Love gaming and content creation? You need to come to a Tubers Holiday Club! It's 3 Days of awesomeness for 9-17 year olds.
Learn to make Great Videos | Gaming and Virtual Reality
Exeter 01392 435846 | Torquay 01803 414391
---
Youth Centres
The Station Youth Centre
Here at The Station Youth Centre we offer a safe space for young people to hang out, have fun, get information and support, as well as meet new people. We offer a wide range of activities and opportunities for young people and there is something for everyone. Youth workers are available to answer any questions you may have and if they don't know the answers to your questions, they will help you to find them! The Centre has some fantastic facilities. In our main area we have pool tables, the latest games consoles and air hockey, all free to use! We also have a DJ area and dance area. We have a dedicated music room and recording studio, so you can try out the instruments and equipment. Our sensory room and 1-2-1 room are also available. Anyone is welcome to come and look before accessing any of our sessions.
Age range of 11-19.
[email protected] | 01626 369 283 
The Station, Wain Lane, Newton Abbot, Devon TQ12 2SH 
Room 13, Oakhampton
Small but perfectly formed, Room 13 is a great place for young people aged 11-19 from Okehampton and surrounding villages to meet up and let loose… We've got music, pool, cookery, PS4's and there are always plenty of activities on the go… There is even the odd BBQ in our garden! You might just be looking for advice or support around sexual health & relationships, moving into employment or education and training – all of which you can chat with our friendly youth workers about – we're here!
Our youth hub also offers a number of targeted provisions to provide additional support to those who need it. Ultimately, we aim to provide young people with opportunities that make constructive use of their leisure time, raise aspirations and encourage a positive, independent lifestyle. Our sessions are FREE – so why not come and visit? You can check out our timetable to find a session that suits you!
Age range of 7-19.

[email protected]

| 01837 657 601
Room 13, St James Street, Okehampton, Devon EX20 1DW
Support
Community connectors
Community support team: www.communitysupportteam.org
Enabling costs are 28 per hour which includes food, activity, transport and a session report being produced.  We have a minimum charge of 3 hours. Please feel free to call us on 07307392770 to discuss more.
Torbay Youth trust
They offer virtual D&D sessions.
Lifewise Intensive Youth Work charged at £60/hour
Universal Youth service provision accessed through Targeted help referral.
E: [email protected] T: 01803 895299
CEDA
For children 5 and older; Enabling; £16.20 per hour; Mileage = 66p per mile. Plus any entrance fees or activity costs.
CEDA for children 5 and older; groups including trips out and through its partner organisation, family behaviour support training. The Clare Milne Centre, Emperor Way, Exeter Business Park, Exeter EX1 3QS
Holiday Club & Saturday Club 
Level 1 = £48 – minimal support and little or no behavioural issues.
Level 2 = £70 – some personal care/support or behavioural/communication issues
Level 3 = £80 – may require 1-1 support at some points during the day, but not throughout. May need additional support: behavioural plans, school contact.
Level 4 = £110 – 1-1 support throughout the day.
Level 5 = £116 – 1-1 support throughout the day, 2:1 at times due to behavioural issues. Further support required: core-group meetings, contact with school, behavioural plans.
Level 6 = £145 – 2:1 support on out trips 1:1 support in at CEDA with additional staff support on standby
Level 7 = £220 – 2:1 staffing at all times
After School Club
Level 1 = £25, Level 2 = £39, Level 3 = £45, Level 4 = £58, Level 5 = £60, Level 6 = £81, Level 7 = £116
Transport: Return Journey = £22; One Way Journey = £15.50
CEDA also run Bisnet
They run regular courses on a range of subjects such as ADHD, PDD, Autism, anxiety in Autism etc which are around £20 per parent.
South West Autism
One to one enabling is £36.00 per hour; Parent support £45.00 per hour
[email protected]      Phone: 07582 608641
Parent Talk
Down-to-earth parenting advice you can trust.
We're on hand to support parents when you need us. Browse our articles on the most common parenting questions from our experts. Or talk one-to-one with a qualified parenting coach about anything that's worrying you. It's all free, and no topic is too big, small, or embarrassing.
Lots of great links to access, including live chat help and advice as well as activities on your local area.